11PM at 'Eleven' –
This wide awake socialite was not ready to put her head to the pillow.
Noticing a few faint whispers in the corner of the dormitory, I hopped between the suitcases towards the sound. Though wilfully intruding the obviously private conversation, I was welcomed in to talk about 'the dream'. After weeks of finishing each others sentences and bouncing around the idea of doing this 'thing' together, Bronwyn and I had reached the point of needing to know. As Sydney watched on, I told her. This was the decider: I knew I had a name for this thing, but if she didn't accept it, then all these similarities and details were just a coincidence.
"Beth-Biri." And I watched, as Bronwyn's eyes got wider, her jaw dropped lower and the tears started to flow. In my naivety and small-mindedness, with very little faith in the intricacy of the Lord's plans, my expectation had only gone as far as, "Maybe she'll consider it." But she proceeded to share about 'the weird prophetic lady', who came straight up to her at the big conference eighteen months prior and said, "Beth-Biri! You'll be in the house of the creative one!"
In early 2015, after years of trying to string together ideas to produce a sort of masterplan that incorporated and satisfied my passions, I sat down, burnt out, at the back of the class room during worship. As I closed my eyes, intending to kill time by napping my way through the next hour, I saw a picture of three houses – young people coming in and out, creating, worshiping, drinking coffee, living together, and living free… This picture encapsulated all that I desired to do and see, and instantly captured my attention. In a matter of seconds, I had been commissioned with a call – a call to family – and my heart had settled into a complete certainty that this was worth giving everything I had into. So I asked for a name, and in a very un-supernatural, un-magnificent way, I whipped out my phone and Googled. And, somehow, of all the names I could have come to, the first name I read was this: 'Beth-Biri. House of the Creative One.'
Meanwhile, thousands of miles away, behind closed doors and at worship nights, Jesus was planting this vision in the hearts of our team – through pictures of rooms and hallways and houses that looked like a wild collision of creativity and glory, of beams of light and of people being set free. We each held these dreams within our hearts, writing about them, building plans, following step by step in hopes of seeing these pictures manifest in our lives.
And as we moved forward, inching closer to this reality, we ended up together in Nuremberg, Germany. We began to share about our dreams and watch the details overlap, and soon enough, that 11PM conversation came. We made plans to move to Brisbane, Australia to launch it. With only a big picture in sight, and an absence of light on the 'little steps', we decided to do Beth-Biri radically. To take leaps of faith right into the deep end – in moving countries, in doing things we are not "qualified" to do, in trusting God as our Provider and as our Shepherd. We had no idea what we were signing up for, but we gave to each other and to God a very loud 'Yes!'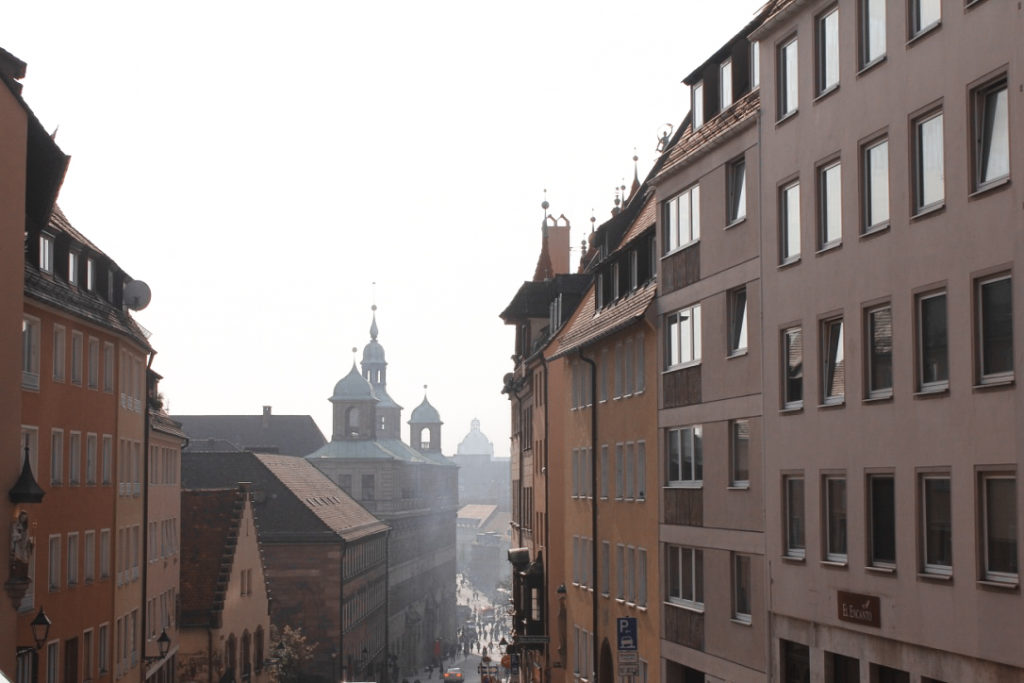 Photo Taken in Nerumberg, Germany where we all met in 2016.
Right from the beginning, on that day at the back of the class, God in his kindness took a disinterested heart and drew it into a journey of faith and of wonder. He invited this avid adventure-seeker on a wild voyage together with Him. The team and I witnessed the hand of God divinely connect us in our plans, to build Beth-Biri together as a family and to humble our individualistic minds that thought that we could do it alone. Five lives entwined together in a house far from home, commissioned to pursue the dreams in our hearts as brothers and sisters.
I can't wait for you to hear from the others as you follow us on here, as they share their Beth-Biri beginnings.
I also believe there are many more, commissioned as dreamers, pioneers, creatives and leaders, who have been carrying Beth-Biri as a nameless dream in their hearts – and I long to one day hear their stories too, as they collide with ours.