Reading this sentence might remind you of fantasy stories like Narnia, Harry Potter, or Lord of the Rings. But really, this should be the introductory phrase of every person's life who knows the Creator of the universe.
Since I count myself as one of them, I think this might be a good start:
This is the beginning of something far beyond the ordinary.
As the youngest of seven, I always spent way more time with those who were older than me. As a child, especially with youth. And I loved it. They were the cool kids. The ones young enough to not be boring adults, and old enough to do their own thing and go after their passions.
The older I grew, the more I realised that I was deeply dissatisfied with the way youth and their passion was being handled.
I dreamt of a church full of young people being wholeheartedly on fire for Jesus, full of young ones who truly know Him.
When I was 16, I did a bible school, that not only encouraged dreaming big, but it was the dominant culture to do so. One time during worship I asked Jesus to show me what was on His heart for me, as I had done many times before. But, what I saw this time was abundantly more than what I could have imagined.
I can't even come close to what it was like by choosing words to describe it; I had never experienced anything similar before:
Imagine a room filled with words, colours and creativity, worthiness, safety, deep love, acceptance, melody and worship, and a doubtlessness of finally having found the ever so longed for "home". Imagine entering this room and knowing that at a moment's notice any fear, doubt, and past hurt had vanished and was not to touch you ever again.
I saw and I "felt" this room, and it was my goal to bring this room down from heaven to earth from this moment on.
A good year and a half later, God reminded me of this vision and expanded it. This time, it was nothing like a "holy moment". I was babysitting and felt pretty exhausted. So I sat down, and out of nowhere, I had this vision of a big house full of hundreds of young people. I knew that it was my house, but that it was theirs as well. They came in knowing that they belonged and that real freedom was to be found in this place.
It was clear as day and night to me that God was calling me to go after those two places I had seen, and that in fact, they were one.
---
Whilst I was busy gathering ideas to see this dream through, God was working behind the scenes. He brought me to a place called YWAM Nuremberg to do a Discipleship Training School, where I met Sergei, Yaz, and some other wonderful people.
I had a rough time before and during DTS, so I wasn't necessarily enjoying myself, and definitely wasn't feeling connected to God. But there was a night that shifted things for me. After a worship session, my friend Bronwyn came up to me and asked me what I wanted to do after DTS. I thought about my big dream, but all I said was "Well, I have some ideas, but no plans." She smiled and said "Good. Because I feel like God was showing me something about your future. But I can't tell you yet."
I was very confused. But at the same time, it was a very needed spark of hope that God had not forgotten me.
I didn't mention the conversation to her again, mainly because I was afraid that she was right with whatever she had heard; and I knew that she was.
Weeks passed and we went on outreach to Africa. I heard some friends talk about 'that thing' that Bronwyn and some others from DTS were planning to do in the future… but I couldn't bring myself to ask questions. I remember walking past the dining table in Ethiopia one day and seeing an open notebook and the word 'Beth Biri' written in it. I had no idea what it meant and left it there, but after some time my curiosity took over and I had to google it. "House of the Creative One" was the result.
On New Year's eve I finally gathered my courage to ask my friend Sergei, who I knew was involved, to tell me about their plans. I knew the time was right. The old year was transitioning into a new one, and with that, something new and wonderful was on the horizon.
Sergei told me about their vision to create a place for young people seeking safety, acceptance, and belonging. He told me about the café, drop-in-centre, and creative spaces that they wanted to have for the youth, and their vision to see a generation living in freedom.
He told me that Yaz, similar to me, had had a vision of these houses, and that Bronwyn had seen the same creative room as me, but already on earth. And even before talking to me about the house, Bronwyn had dreamt about me being one of the leaders, so she knew that God was calling me to be a part of it. I think I wouldn't have believed all of this if I wasn't involved myself. From all over the planet He brought us together in a little town like Nuremberg to realise that He had put the exact same dream into our hearts.
This is just a fragment of how God called Beth-Biri into being, but it shows how extraordinary and miraculous this journey has been. And we expect the future of Beth-Biri to be nothing but that.
---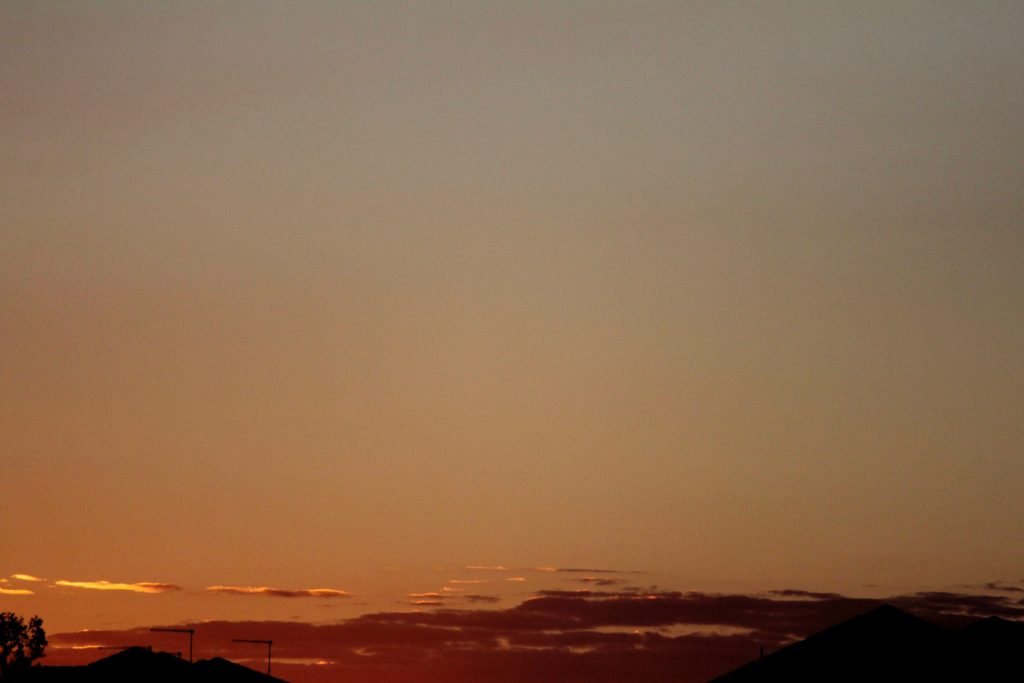 Sergei and I decided to move to Australia to join Yaz here in Brisbane, and we did so a couple of years ago. Our lives haven't been the same ever since. We have been challenged, we have grown, and we have seen God's provision and divine intervention first hand. We are giving our very best to not only make this dream come true, but to make Beth-Biri become everything we envisioned it to look like, and everything we felt God put on our hearts for it to be.
This is a place where the Creative One and His creation meet. A place for those who lost hope, to find it in their Creator. Where those who are hurting and confused can rest and belong. Where creativity is encouraged, and freedom inspired. Where new things are being born and history is being written. Where heaven meets earth.
A safe place. A family. A home.
Welcome.
---
Would you like to support our vision?
We finally have our beautiful building where we are creating a place that promotes freedom in the lives of young people. This dream is coming to fruition! You can help us by giving monthly or one-time donations.